Testimonials: We Build Relationships
Success Stories has such a strong healthcare expertise which allowed our large neurology group to get started the minute Tom was hired. We considered a well-respected advertising agency, but Tom brought so much more to the table. Our physician management team appreciated Success Stories' sensitivity to budget and professional image. We raised our community profile to new heights and grew from 12 neurologists to 20 and from 55,000 visits/year to more than 100,000. Tom routinely over-delivered on his monthly retainer." - Jeffrey Dann, CPA, Executive Director, DENT Neurologic Institute

"Success Stories and Tom McNulty spoke our language from day one. We were merging two large orthopaedic practices and building a 200,000+ square foot facility that included a day surgical center. Tom handled it all from building our web content, promotional materials, public relations, multiple media positions, including several front page stories and our Grand Opening. Later, he created a 12-minute film about a new surgical procedure and set up a CME for area physicians. He often extends himself beyond his contract. He gave our group a two-year sponsorship on his weekly radio show - a $15,000 value - at no cost to the group. He gets it and we worked with him for more than 3 years." - Mary Ellen Ashe, Executive Director, Excelsior Orthopaedics
write do"One of my greatest experiences and fondest memories will be the eight-plus years I consulted for and with Dr. Lani Burkman, andrologist and Founder of LifeCell Dx. Lani (pronounced Lon-eee) passed away in 2018 before she could see her internationally recognized, patented male infertility e-diagnostics screening, the 'Burkman Test' (she resisted putting her name on it, but I insisted - because it needed a name and by God it needed to be hers) be accepted by male OB/GYNs and healthcare executives who proclaimed infertility as a very low service line - despite World Health Organization (WHO) posting it as a very serious clinical and economic matter - no babies, no workforce. The Burkman Test was administered to 3,000+ men who, for the very first time, got the truth about the couple's troubles getting pregnant. Lani had me intrigued , but my 'moment of truth' came when one late afternoon, Lani split up a list of patients from two years ago and said, 'call them and ask has anything changed? If you hear children noises, ask when they were born. One of us said, 'why not test some questions so we have reliable data?' Lani responded, 'we have no time for that, but I want you all (three of us) to wn what they say...good, good...here are your lists" My experience was unlike anything I've done, heard, or seen ever.The few who had Lani's facts decided to adopt, most were over the top excited that they had gone to Dr. Burkman and had truth and time on their side. Yes, I heard lots of children and babies and yes, they said it was because of Lani. Almost all said they wasted far too much time focused on the female as the reason - sadly because ALL diagnostic services would reveal to the male, "You have plenty of sperm and they are swimming." The Burkman Test went so much further. In fact, those who were cleared, 90% failed the Burkman Test because of the half-dozen more factors she revealed - many of them very fixable, like smoking. Lani's story featured in the New York Times, CNN, Wall Street Journal and many others, confirmed nicotine was a very serious factor in male infertility as was marijuana, obesity, some medications, and while not scientifically studied, but because of volume, those who served in the Gulf War in the deserts of burning oil fields. So why didn't the major healthcare organizations get on board? Catholic Health opened its doors until the new CEO was appointed after Joe McDonald, Allegra Jaros, CEO at Oishei Children's Hospital said, "If my Chief wants it, let's meet." (The Chief said to me, "we should have been doing this with Dr. Burkman two years ago. I got a meeting and Allegra said, "Let's do it." I was told to make it happen with Andrew Bennett (But Andrew knew he was leaving for the Kaleida Foundation job, so he never returned a single phone call. The CEO and Chief didn't either because they thought Andrew was handling it.) Oddly, Kaleida's recently acquired WNY Urology was referring to Dr. Burkman and were extremely satisfied - extremely disappointed and saddened when Lani passed. A contract with Kaleida's outpatient OB/GYN offices (about five) who were referring, but slowly, went missing and the person who had signed it with LifeCell Dx had retired - the new director said infertility was not a priority. I share this because it highlights how the patient's needs are too often ignored and "Yes" doesn't mean "Yes"; rather, it means we are finished because I'm not interested. I actually had an executive say to me, "this isn't sexy enough...doctors want fancy technology to play with...sperm? Who wants to touch that? Dr. Lani Burkman remains my hero.
"Success Stories was the clear choice for our e-diagnostics biomedical company, LifeCell Dx. They have a strong reputation for making things happen quickly, but within professional standards. That is very important to me. We hired Success Stories in 2007 and they are still with us." - Dr. Lani Burkman, Founder, LifeCell Dx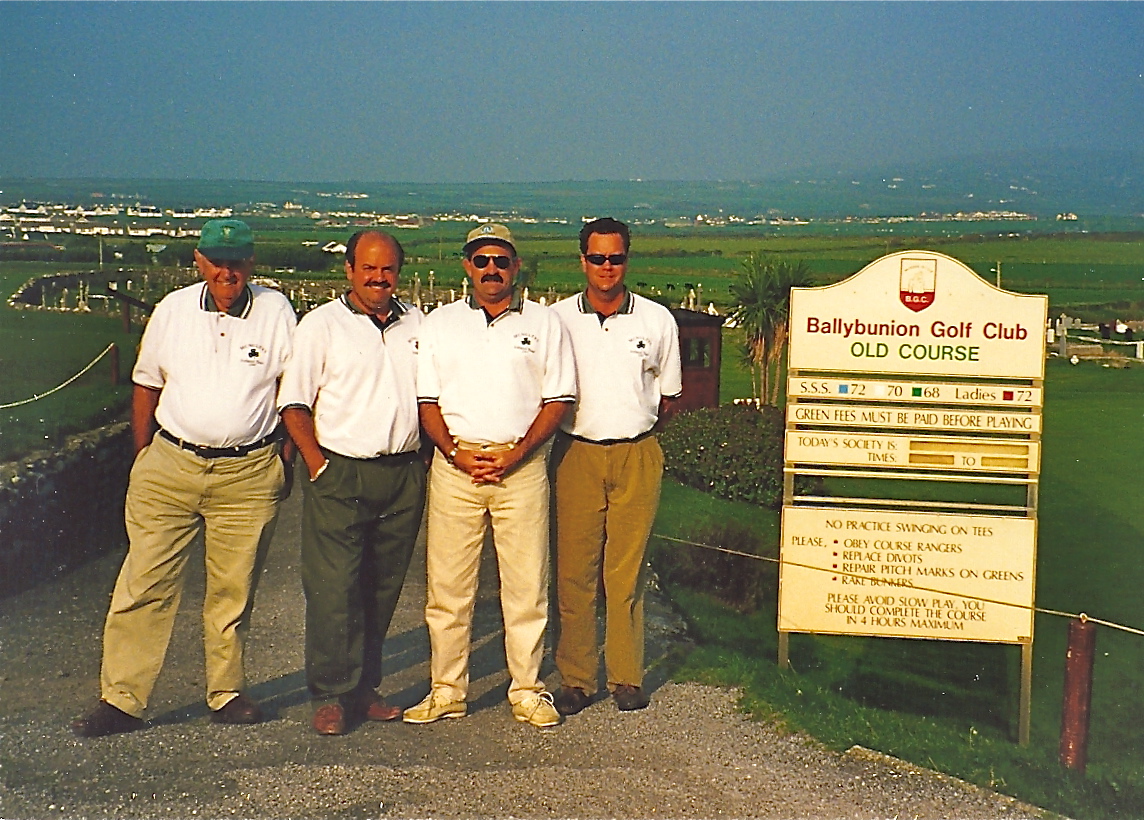 My father and business mentor, me and my brothers Brian and Brendan in Ireland. Life is about creating great memories, don't you think?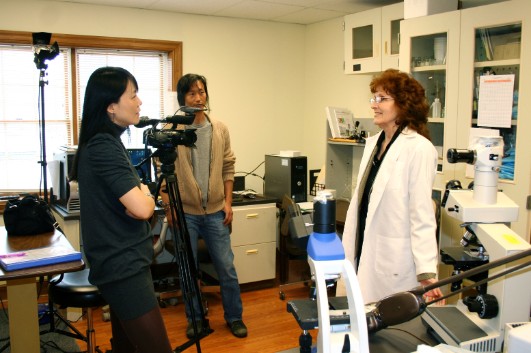 Korean TV crew visit Success Stories' Client, LifeCell Dx and Founder, Dr. Lani Burkman